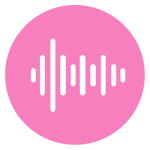 Find a quite space away from distractions (or use ear buds/headset)
Have a blanket or props to help support you in a comfortable position (seated/side lying)
test your volume controls (not too loud/soft)
Listen, Learn and Enjoy! Namaste.
Practice this Ocean Breath Technique during our Yoga Belly classes to prepare your mind and body to use this technique during labour. With practice you will be able to use this technique to help you feel calmer when challenges arise. A great tool to use into parenthood as well!
Copyright Yoga Belly Inc. Do not distribute without permission. All rights Reserved.