So excited to announce we are launching a Summer Yogi program this year. REGISTER NOW for our program in Markham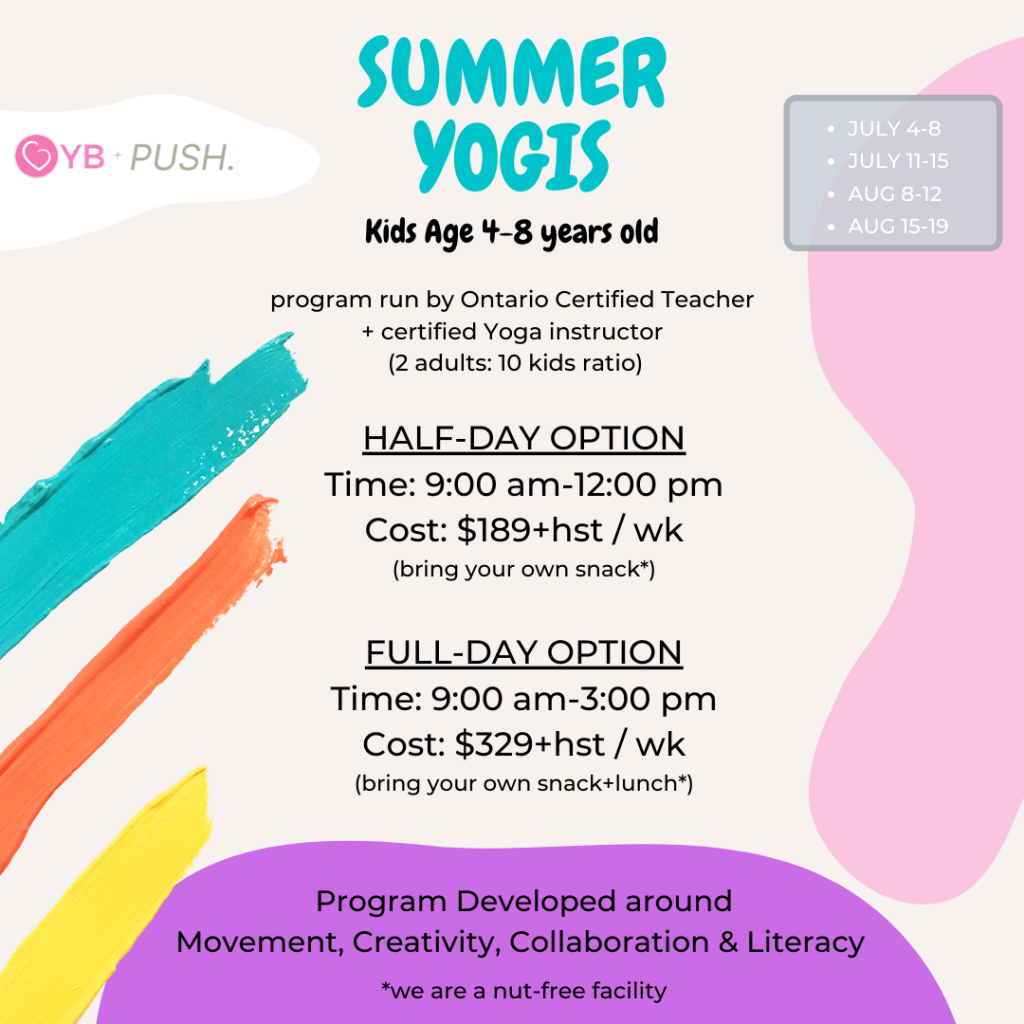 This program was developed around Creativity, Movement, Collaboration and Literacy. Run by an Ontario Certified Teacher and by our Owner, Jen, a fellow Yogi who also has her doctorate in Speech Pathology. This is what makes our program different than others. We are running quality programs with supervision from 2 adults. Ratio is 2 adults: 10 kids.
This program is offered for a week at a time. Half-day option runs from 9:00am to 12:00pm and the add-on for the Full-day option runs from 9:00am to 3:00pm. Upon registration please check off box for full-day addon.
Only 10 spots are available for each week. Be sure to register early before we are full.
We are currently offering 2 weeks in July and 2 weeks in August:
July 4-8, July 11-15 and August 8-12, Aug 15-19
Food will not be provided, please pack a water bottle, snack and lunch (if attending full day). PUSH. Markham is a nut-free facility.
We are located at 9 Wootten Way North in Markham. Closest intersection is Hwy 7 between Ninth and Markham Rd.